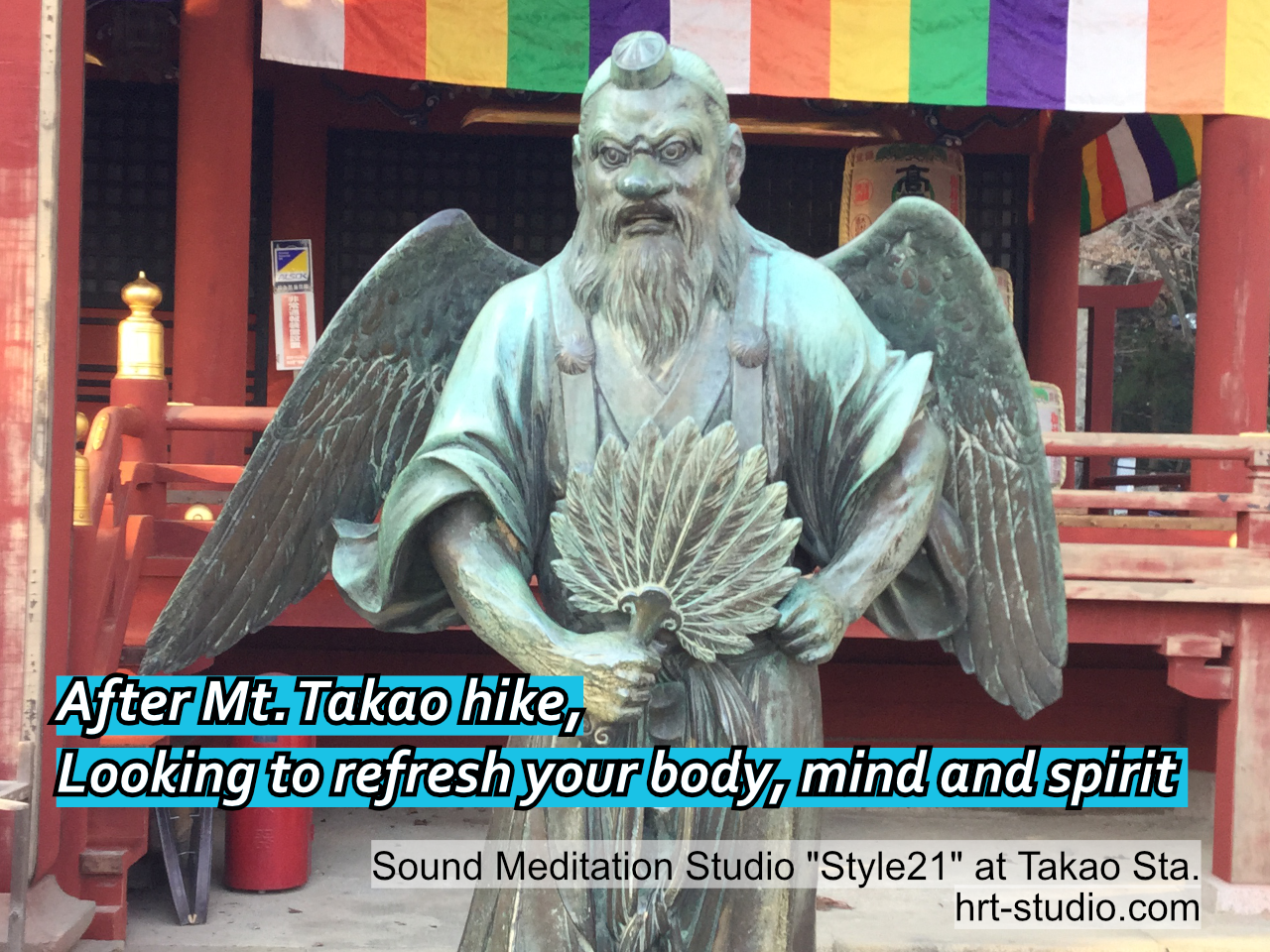 "A whole new kind of entertainment!" (CNN TV「Science and Technology」)

Indulge in a mind-expanding journey, where you'll see music, feel it resonate through your body, and experience a dreamlike, cosmic adventure.
Using the renowned "VibraSound Sense8," favored by Hollywood stars, rock musicians, doctors, and experts worldwide, you can recover from the physical fatigue of the Mt. Takao hike and truly refresh your mind.
As you recline on a specially designed waterbed filled with a special solution, you'll be immersed in a symphony of sound that envelops you. The "music visualization" experience through dedicated goggles will guide you into a realm of unparalleled joy.
This session is based on the theory of Sensory Resonance, synchronizing and resonating with your visual, auditory, and tactile senses. It liberates your consciousness from the external world, guiding you toward a deeper connection with your "inner self."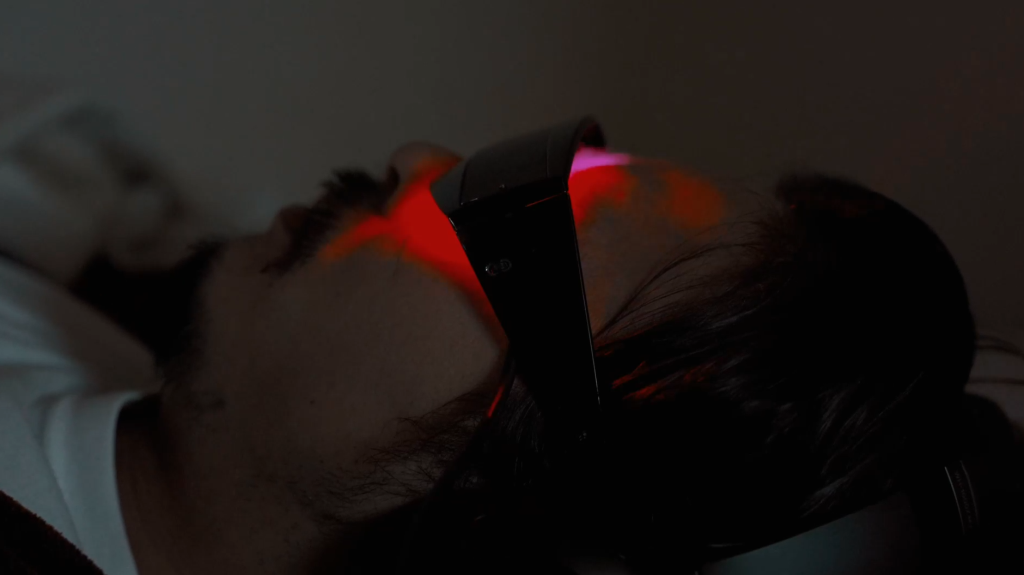 The only place in Japan to offer this experience is the Sound Meditation Studio "Style 21." Located just a 3-minute walk from Takao Station(Keio Line and JR Chuo Line), next station from Takaosanguchi Station , immerse yourself in a luxurious mind trip experience by appointment only.
Japanese TV coverage (1980s)

About VIBRASOUND System
Our human brain constantly receives and analyzes information from the external world through our senses. For instance, if you were in a state of relaxation and suddenly heard the roar of a wild animal or caught a whiff of a burning smell, what would you do?
In an instant, your state of relaxation would vanish, and your brain would reflexively trigger the response of "fight or flight." Even when your body is at ease, your brain continuously analyzes the senses to ensure no imminent danger.
When the brain can't consolidate these external sensations into a coherent experience, it tirelessly analyzes the input until it forms a consistent whole. This ongoing mental chatter can lead to anxiety and unease.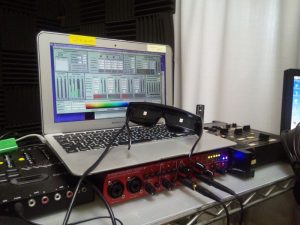 Sessions utilizing Vibrasound from HRT Studio provide stimuli that offer a safe and relaxing experience to your senses. This allows your brain to perceive the external world as safe and enables both your body and mind to relax.
CNN TV coverage at Atlanta studio(1996)

Menu
– 40-minute session: ¥7,000 (Total 60min)
– 60-minute session: ¥9,000 (Total 90min)
Payment
PayPal (advance payment) or cash (Japanese yen only)
Reservation
Access
Sound Meditation Studio "Style21" (MM8 Inc.)
917-4-101, Higashi-Asakawa, Hachioji, Tokyo

JR Chuo Line Keio Line Takao Station "South Exit"  3-4 minutes
(JR Chuo Line Special Rapid Service: 45 minutes between Shinjuku and Takao)
Keio Line express: 44 minutes between Shinjuku and Takao)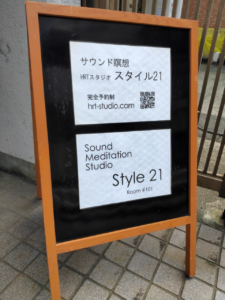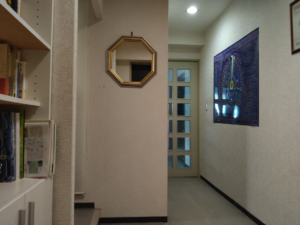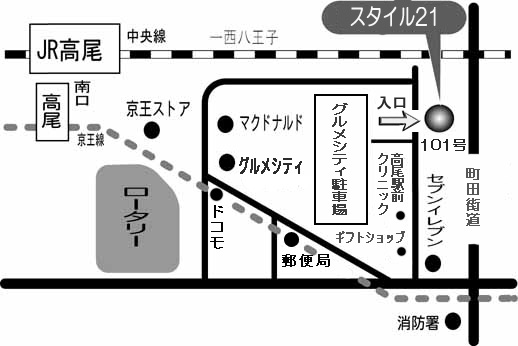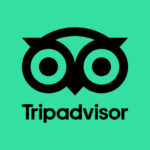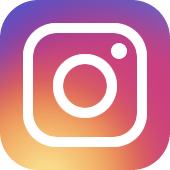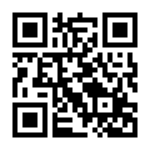 email:  reserve@hrt-studio.com


Note:
– Experiences are available by exclusive reservation only, with private sessions for each booking.
– Each session accommodates one person. For group reservations, we provide  "Mind Spa" portable mind trip machine for experiencing during waiting times as free.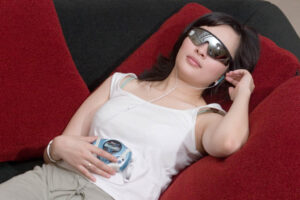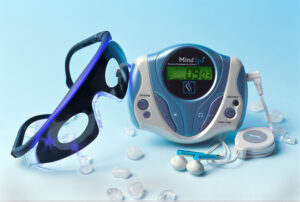 – Those experiencing epilepsy or who are pregnant cannot participate.
– A signed waiver form is required for first-time participants.


【 Cancellation Policy 】
For cancellations of reservations due to the convenience of the person making the reservation,
Cancellation fee will be charged as follows
Cancellation with 24 hours notice: No charge
Cancellation with less than 24 hours, "No Shows" notice: 100% of the reserved course fee
#tokyo #takaosan #mounttakao #takao #mttakao #aftertakaohike #hiking #refresh #mindtrip #relax #relaxation #brainmachine #soundmeditation #meditation #unique #secretplace